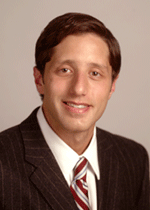 Dr. Mark Shaya is a Neurosurgeon and Past- President of the Florida Neurosurgical Society. He is a member of the medical staff of Doctors Hospital, Coral Gables Hospital, Aventura Hospital, Northshore Hospital, Mercy Hospital, Cyberknife Center of Miami, Hialeah Hospital and Palmetto Hospital.

Dr. Shaya completed his medical school at Wayne State University in Detroit, Michigan and his general surgery internship at Baylor College of Medicine in Houston, Texas. He obtained his neurological surgery residency and spine fellowship from Louisiana State University. While in residency, he published extensively on spinal disease and brain tumors. He has presented topics at many national and international neurosurgery meetings. He developed a grading system for hypertensive intracerebral hemorrhage and authors neurosurgery textbooks which are used extensively by neurosurgeons everywhere.
He is a member of many prestigious societies which include the World Federation of Neurological Surgeons, American Association of Neurological Surgeons, Congress of Neurological Surgeons, North American Skull Base Society, Alpha Omega Alpha, Southern Neurosurgical Society, and the Michael E. Debakey International Surgical Society.
Conditions Treated by Dr. Shaya:

Arachnoid Cyst
Brain Abscess
Cervical Spine Trauma
Closed Head Injury
Cushing's Disease
Dandy Walker
Diastematomyelia
Epidural Hematoma
Encephalocele
Glioma
Hydrocephalus
Hypertensive Hemorrhage
Intraparenchymal Hemorrhage
Lumbar Spine Trauma
Meningioma
Myelomeningocele
Skull Base Tumors
Subdural Hematoma
Skull Fracture
Spine Neoplasm
Spine Degenerative Disease
Subarachnoid Hemorrhage
Tarlov Cysts
To make an appointment with Dr. Shaya, please call 305-325-4873